ENTERPRISE-GRADE
PRODUCTIVITY APP SUITE


Drive More Business Value From Your PM App Stack
Looking for a way to drive down costs and risks while increasing delivery speed and output quality?
OhZone, a Sierra Digital innovation, offers remote, cloud-based, automated, real-time management of enterprise-level projects and portfolios through seamless integration of enterprise resource planning (ERP), finance, and productivity systems.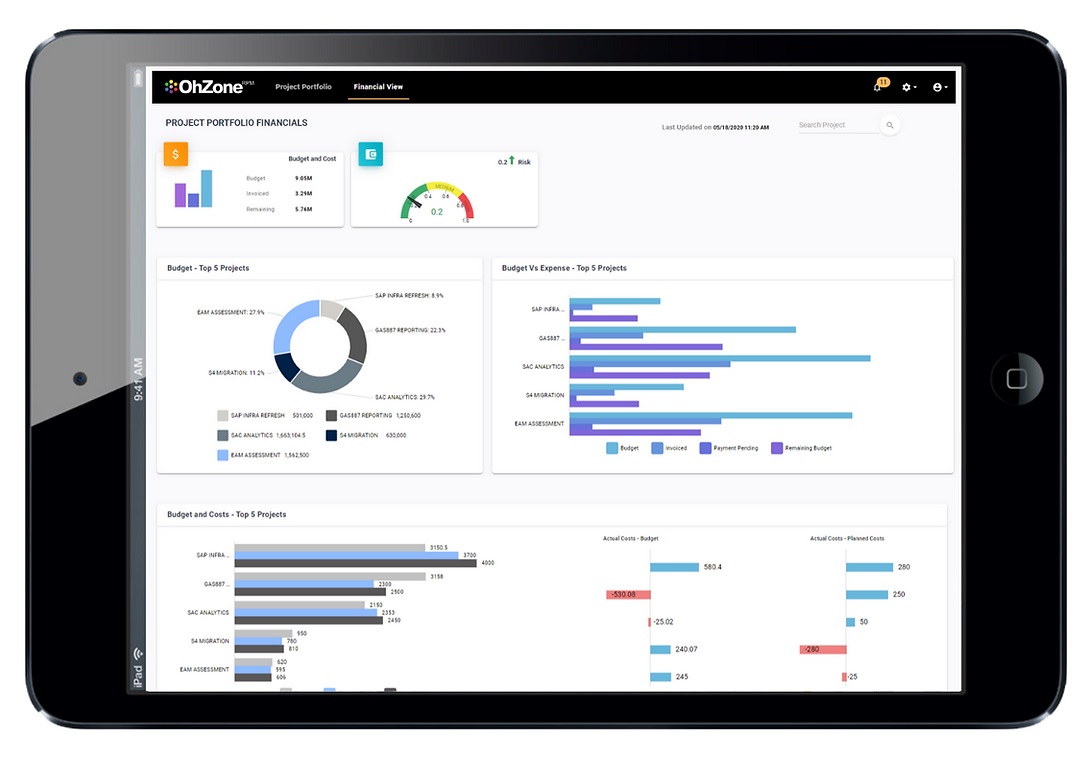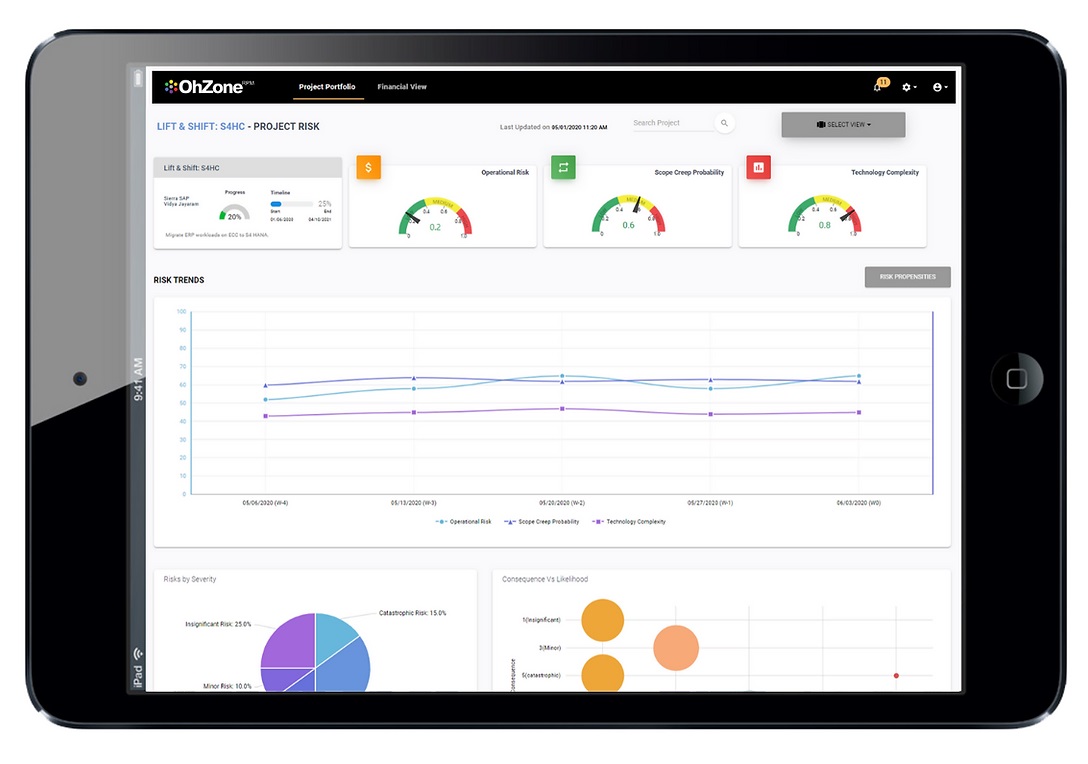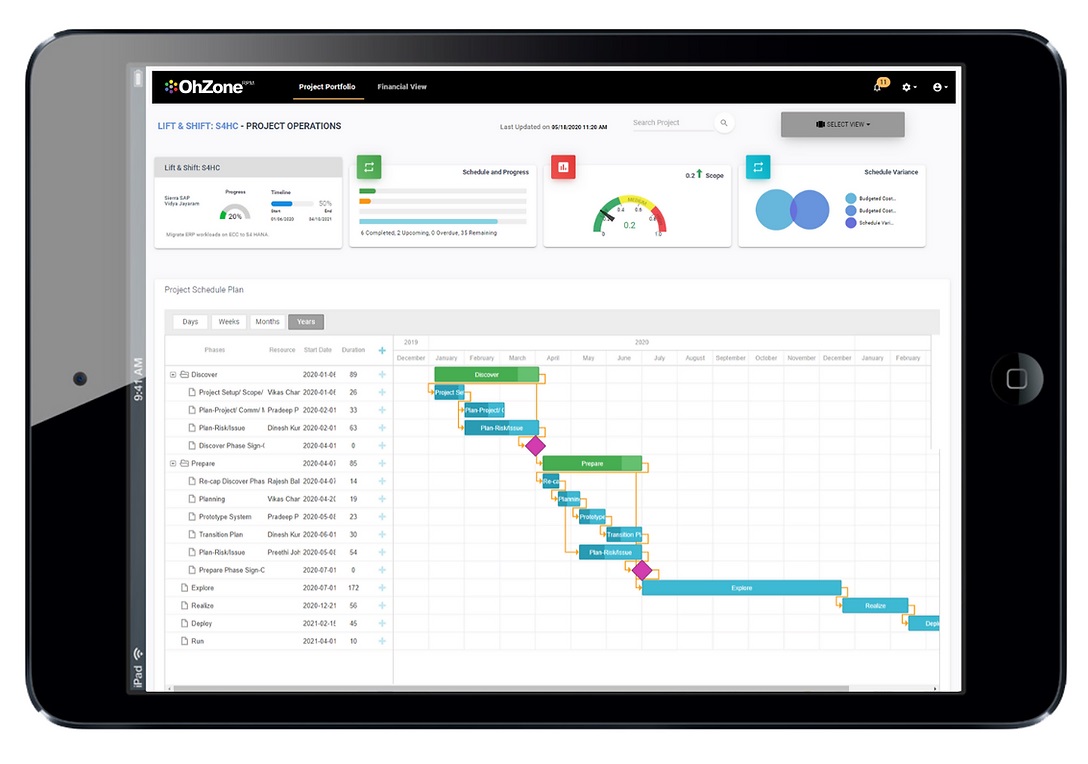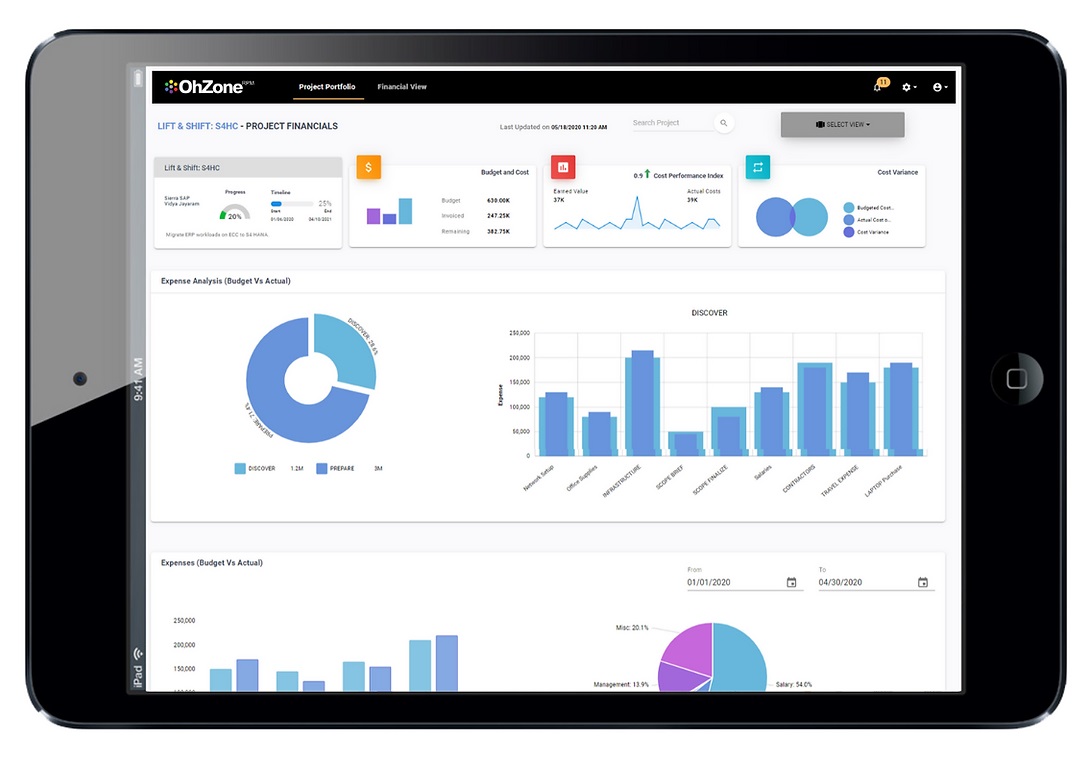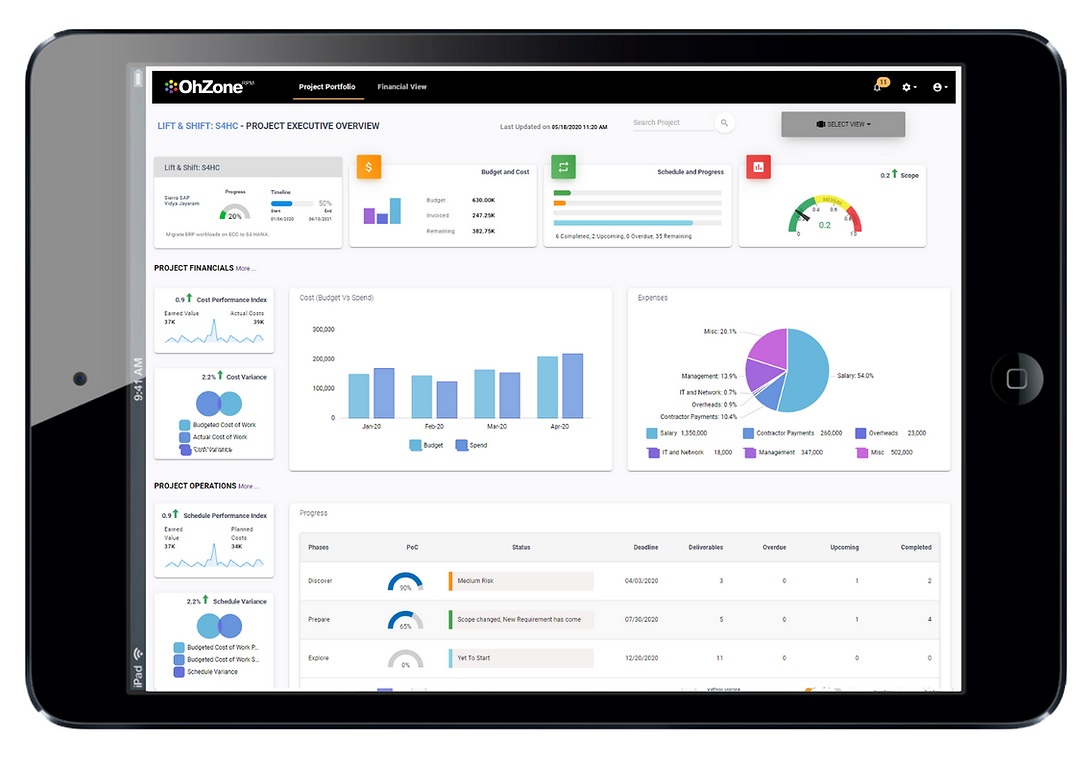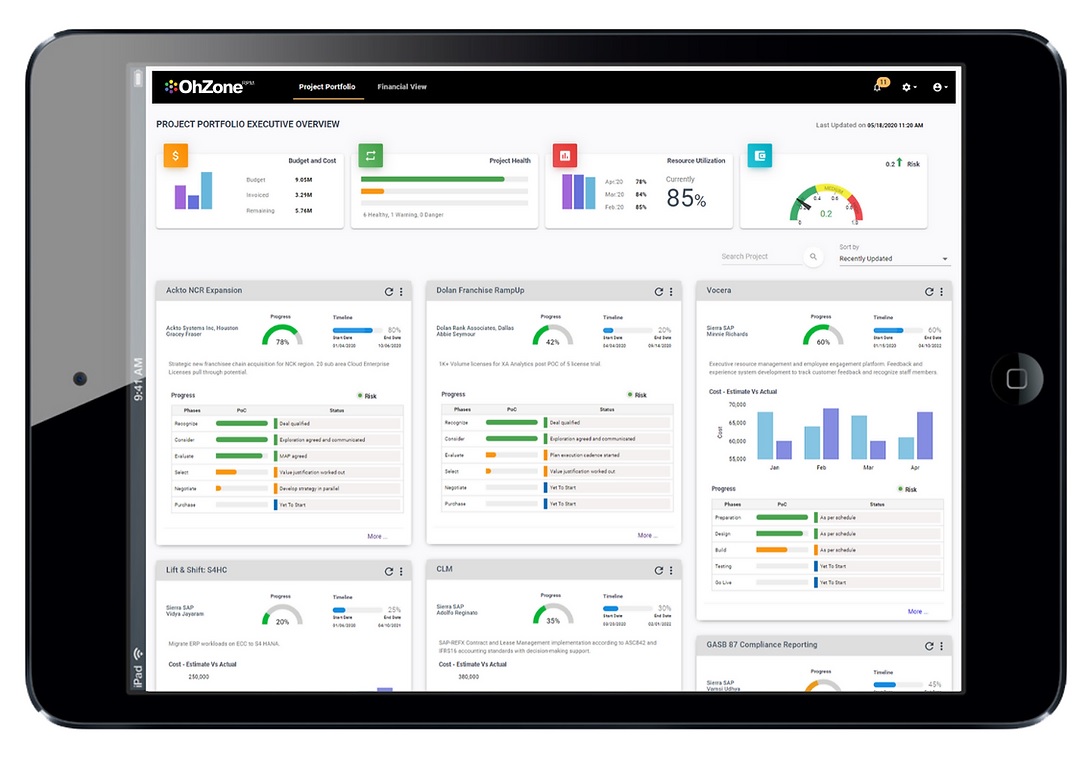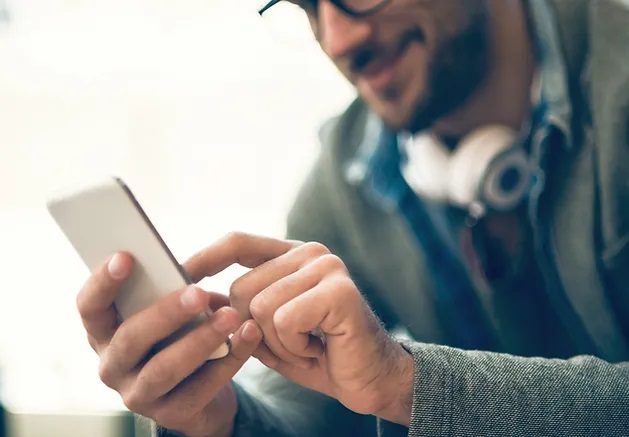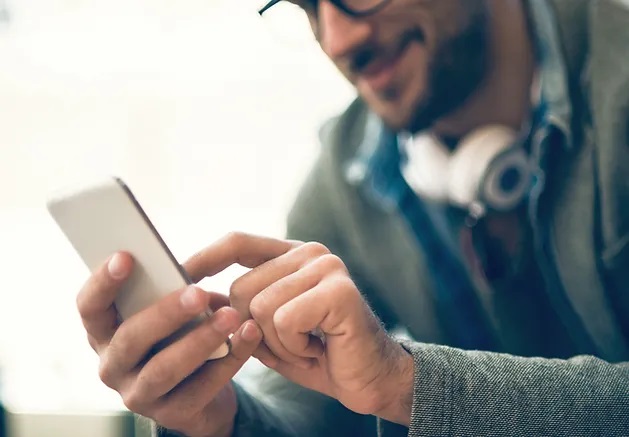 Anywhere access to remediate issues, optimize business value, and make risk-mitigating decisions across your portfolio.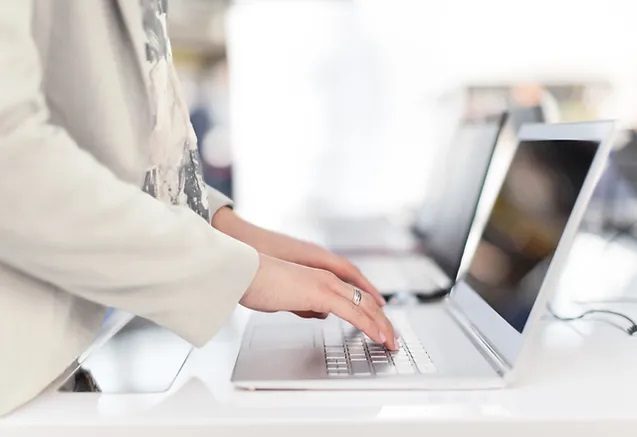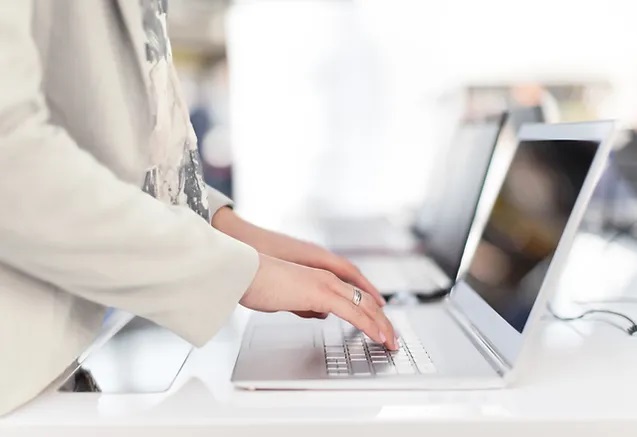 Integrate X Data—including Qualtrics Survey Data—and see automated analytics in relation to Operational Data (O Data).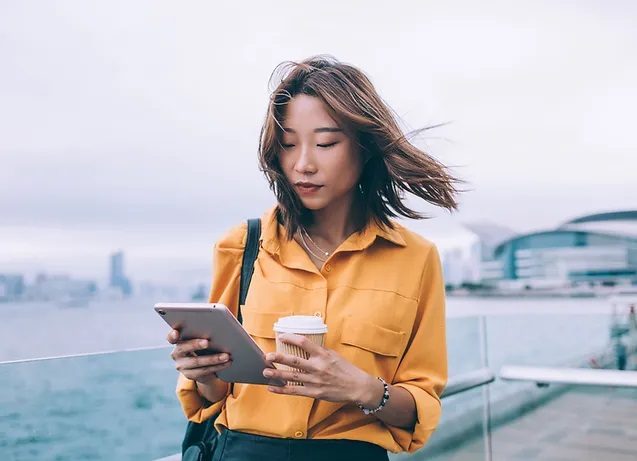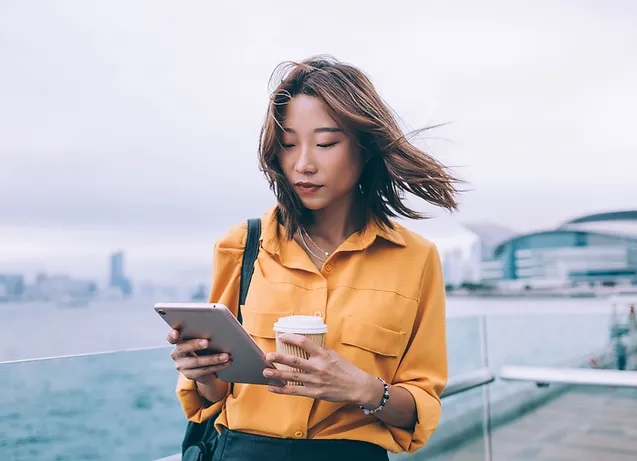 CUSTOMIZE YOUR
PROJECT EXPERIENCE
Use drag-and-drop functionality to build custom dashboards to quickly reference Strategy, Prioritization, and Gap Analysis.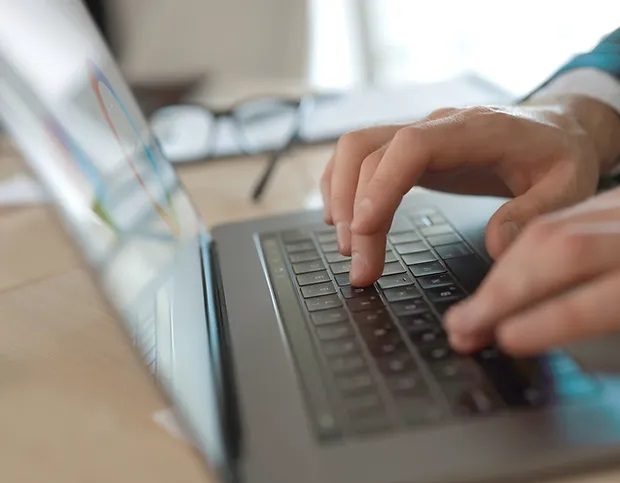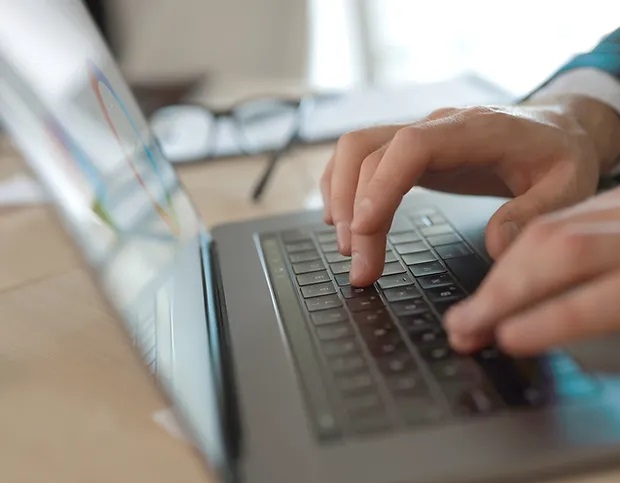 Role-based permissions and robust
drill-downs help you get quick access to—and total visibility of—real-time, mission-critical Executive, Finance, Operations, and Resource data.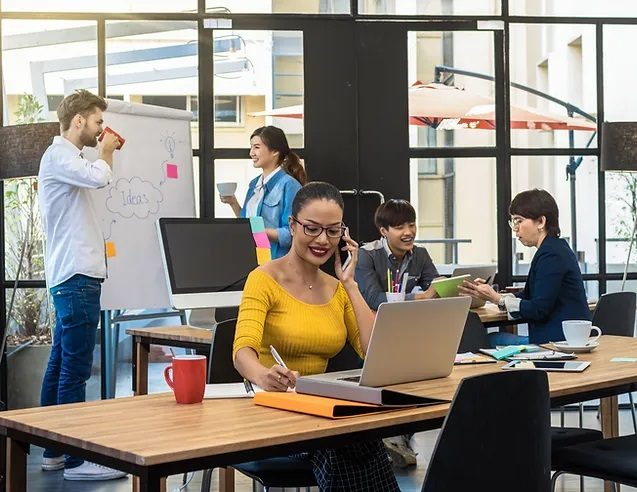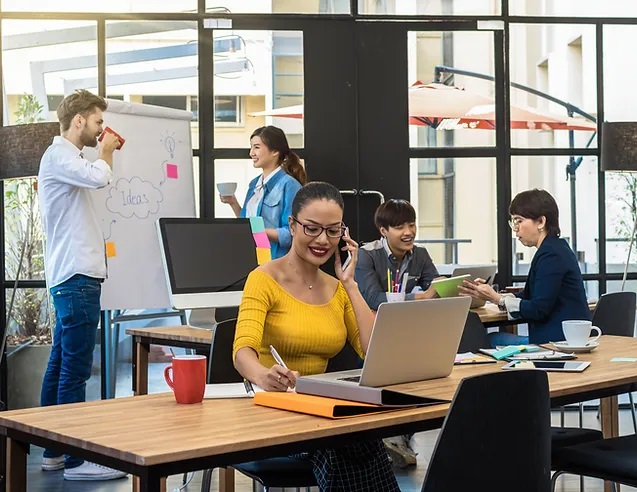 Optimize
Time-To-Value
Every OhZone app is engineered to deliver BI, collaboration, and integration features and functions through your choice of always-on Cloud connectivity.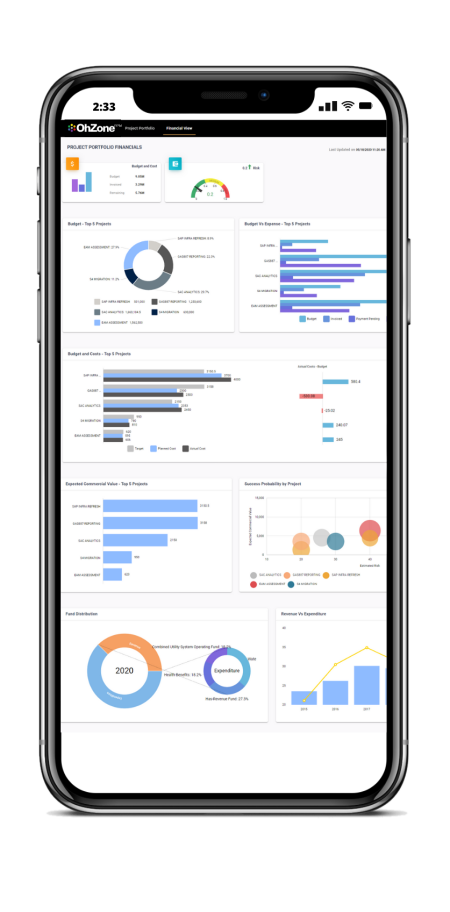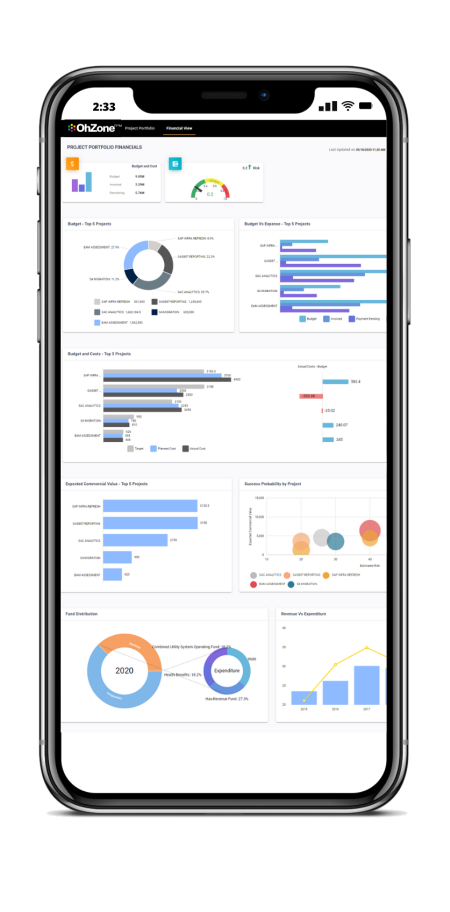 All-In-One Productivity Suite
WORKING FROM HOME
& ON THE GO JUST GOT EASIER
"As Project and Porfolio Management professionals, we need to rethink how we drive enterprise valuein these changing times. Two ways I've done it are by driving remote capability, and by deploying applications like OhZone that intelligently extend the power of our current ERP and XM environment.
~ Venkata Arikirevula, Chief Technology Officer, Sierra Digital
Ideal Solution for Project Managers in An Array of Industries
Sierra Digital, pioneers of OhZone technology, serve the total digital transformation needs of many brands you know and trust. By applying deep learning from real client successes, we engineered OhZone as an ideal remote, automated solution for:


Sierra Digital helps
Oil & Gas leader find its TrueNorth
Using SAP Analytics Cloud, Sierra Digital helped an Upstream Global Leader in Oil & Gas discover new riches buried deep in its data.
Toyota Taps Sierra Digital for
IFRS16/ASC842 Compliance
One of the World's Largest Auto Manufacturers turned to Sierra Digital for its expertise in Contract & Lease Management Compliance. The Use Case proves our value.
Download Our Latest WhitePaper:
This Edition on CLM
Read our White Paper to learn more about Sierra Digital's full scope of thought on Contract and Lease Administration, including our Methodology, Toolware and Accelerators.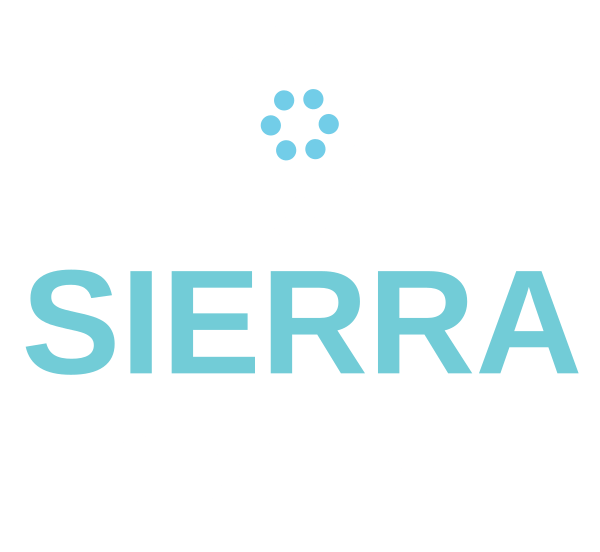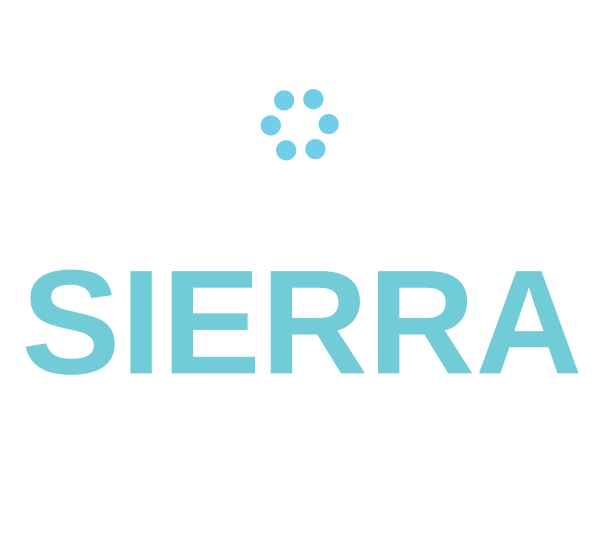 Contact us today to learn how we can help you simplify, extend, and enhance the value of SAP to your intelligent enterprise.