Distributed Workforce App Pioneered by Sierra Showcased in SAP Data & Analytics Webinar

The world's first Remote Project & Portfolio Management App on SAP Cloud Platform is the subject of a newly-released on-demand instructional webinar hosted by SAP. OhZone Remote Project & Portfolio Management (OhZonePPM), a new app innovation created by Sierra Digital, allows Project Management professionals to actively and securely contribute to growth, profitability, and outstanding experience management via any device while working remotely.
OhZone was profiled in the kickoff episode of SAP's Data & Analytics Roundtable Series, hosted by best-selling business author Shailendra Kumar (author of Making Money Out of Data), which was simulcast live on November 10, 2020, to a worldwide audience on YouTube, Facebook, Twitter, and LinkedIn. The one-hour program featured a trio of Sierra Digital tech innovation experts: Chairman & CEO, Senthil Kumar; Chief Technology Officer, Venkata Arikirevula; and Solutions Architect, Abhiram Nachu. The panel offered an overview of X+O, Predictive & Prescriptive Analytics, and Experience Management integrations that make OhZone a breakthrough productivity tool for a new, remote workforce.
"Though the Covid pandemic has caused great concern worldwide, it's challenged business leaders to think and act differently—which is a good thing. We now accept that we're in the middle of the biggest workforce evolution in history," said Senthil Kumar. "Clients are in need of solutions that still deliver increasing value, even and given the limitations we all face because of the pandemic. OhZone is an example of how we're innovating to meet the needs of the intelligent enterprise in changing times where the workforce is newly distributed."
Sierra's approach to innovation begins and ends with the realization that total enterprise integration offers new and unbridled opportunity for strategy, process, and product optimization. "The nature of the work we do requires that we maintain dual focus on both business strategy and the mechanics of successful technology implementation," Arikirevula said. "Even though those two domains can be drastically different, the commonality we see across the board is integration. Successful integration bridges gaps between different data sources, different audiences, different technologies, and different business aims to achieve a higher, shared purpose. Whether we're talking Machine Learning, Artificial Intelligence, Internet of Things, Blockchain, or Cloud Migration, the big driver of success is unlimited ability to integrate people, processes, and technologies."
The signature differentiating feature of OhZone is X+O integration. In the instructional webinar, Nachu described X+O using a widely understood analogy. "A great parallel was what happened several decades ago with Apple and Windows platforms. In the beginning, these two platforms didn't play well in the sandbox together. You had to choose and say, oh, I'm a Windows user. Or, gee, I'm a Mac user. And once you chose a platform, it was really hard to make use of the technology that the other platform made available. But over time, these two platforms grew together, and both benefitted from the bond. That's what we see happening now as it relates to data. There's an integration—a melding—happening where the lines between Experience and Operations Data are being erased. And just like with Mac and Windows, it offers significant new business value to users.
"Total transparency across the enterprise. Major savings of time, resources, and costs. A new-found ability to draw deepening insights from data. These are just some of the benefits OhZone delivers. It's a real breakthrough in how business optimally gets done," Senthil Kumar said.
A distilled 40-minute version of the November 10 SAP Data & Analtyics Roundtable featuring OhZone is available free on-demand at https://www.sierradigitalinc.com.
About Sierra Digital

Sierra Digital is a Digital Transformation leader in Automation, Acceleration, and X+O Integration. The company helps clients realize measurable business advancements in the areas of Finance, Data & Analytics, Compliance, and Cloud Adoption. Founded in 2002 and headquartered in Houston, Texas, Sierra maintains operations in the U.S. and Asia, and employs 350+ consultants with ever-advancing technology certifications. The firm serves more than 150 clients in a variety of industries, including Oil & Gas and the Public Sector. Its premiere partners include SAP, Microsoft, and Qualtrics.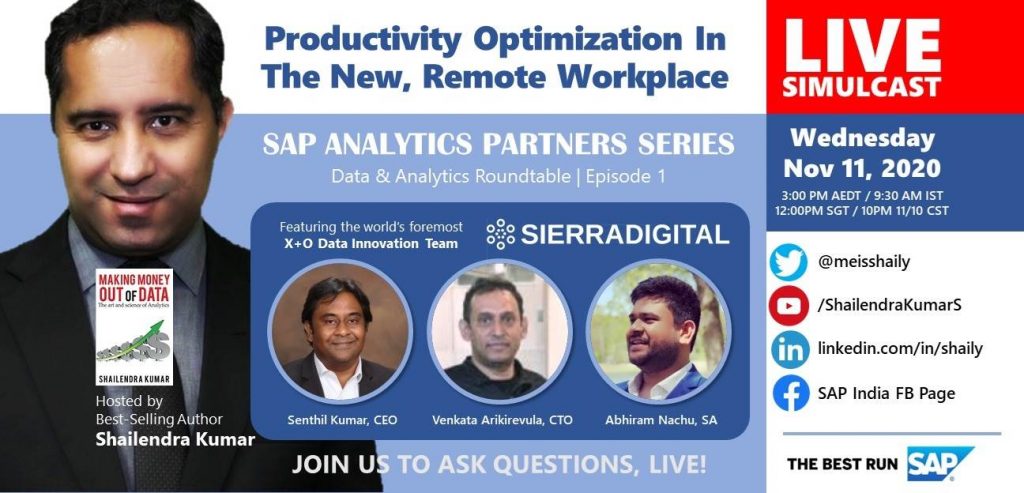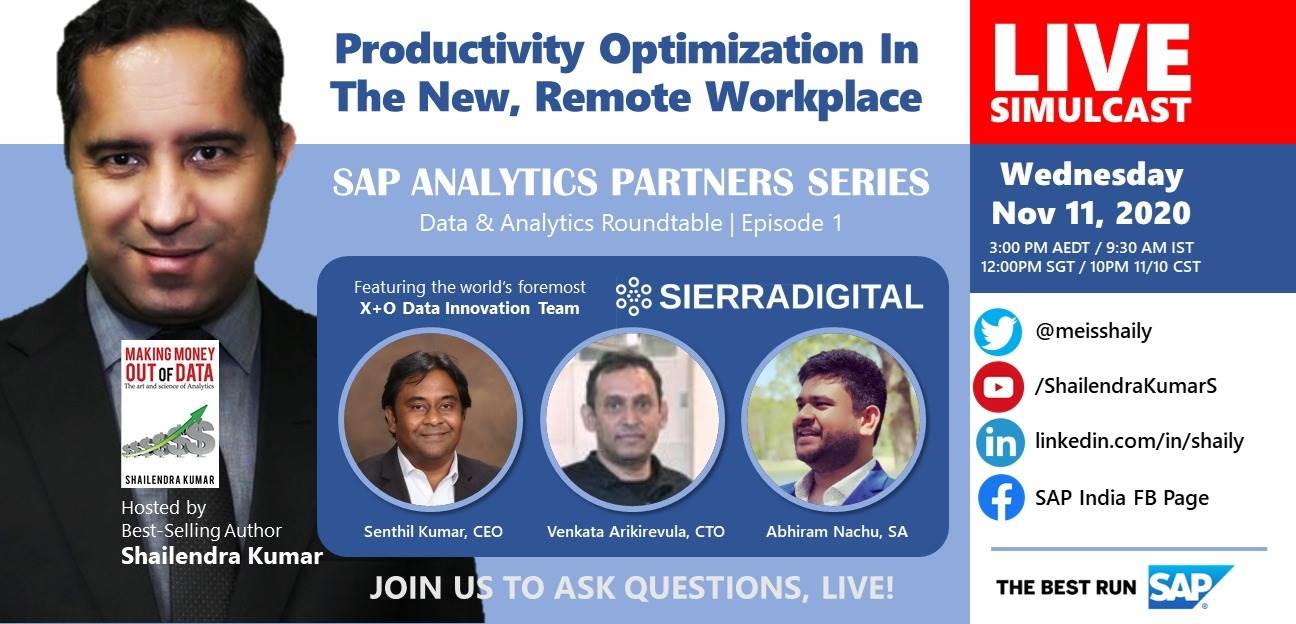 Sierra Digital helps Oil & Gas leader find its TrueNorth
Using SAP Analytics Cloud, Sierra Digital helped an Upstream Global Leader in Oil & Gas discover new riches buried deep in its data.
Toyota Taps Sierra Digital for IFRS16/ASC842 Compliance
One of the World's Largest Auto Manufacturers turned to Sierra Digital for its expertise in Contract & Lease Management Compliance. The Use Case proves our value.
Download Our Latest WhitePaper: This Edition on CLM
Read our White Paper to learn more about Sierra Digital's full scope of thought on Contract and Lease Administration, including our Methodology, Toolware and Accelerators.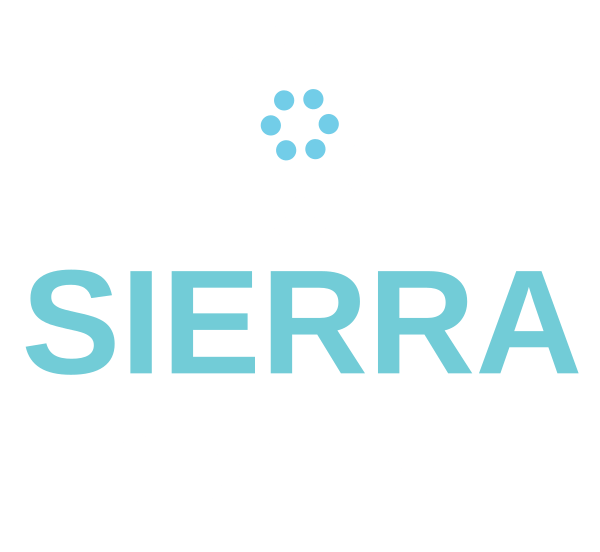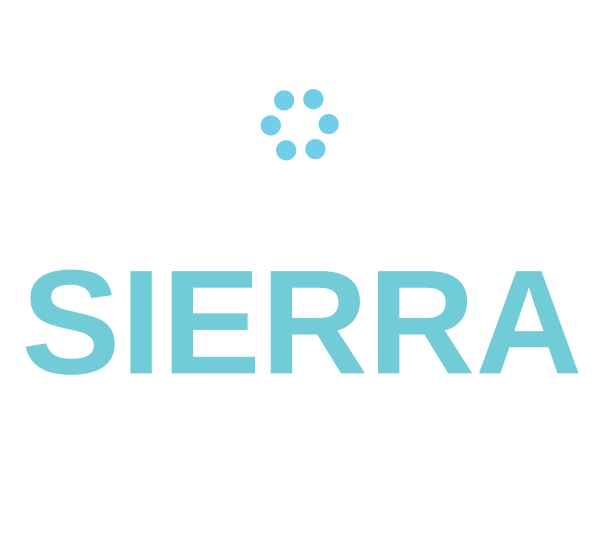 Contact us today to learn how we can help you simplify, extend, and enhance the value of SAP to your intelligent enterprise.