DIGITAL TRANSFORMATION
Get Future Ready With Sierra
SAP's Business Technology Platform (BTP) avails you the ability to keep your Core Code sustainably clean, unleash the full power of your data, and much more. Tap the experts at Sierra, SAP's BTP App Innovation Station, to gain a host of future-ready advantages.
What Is Future Ready?
A Future-Ready Enterprise is an organization that is well-prepared to adapt to the fast-changing business environment of the future. Such an enterprise is equipped with the necessary tools, technology, and strategies to stay ahead of the curve and take advantage of emerging opportunities.
Future-Ready Advantages of BTP
These concepts are sometimes stated in different ways. However, the main ideas are always present.
The Endgame: Attending 4 Core Pillars of Value Differentiation
Getting to a Future-Ready State involves leveraging cloud technology to realize major advancements across 4 domains, from Data Management to Analytics and Business Process Optimization.
To get to a Future-Ready End State, an enterprise must first assess Data Readiness for BTP consumption, plus create a roadmap for Clean Core Conversion. At Sierra, we make these first steps simple.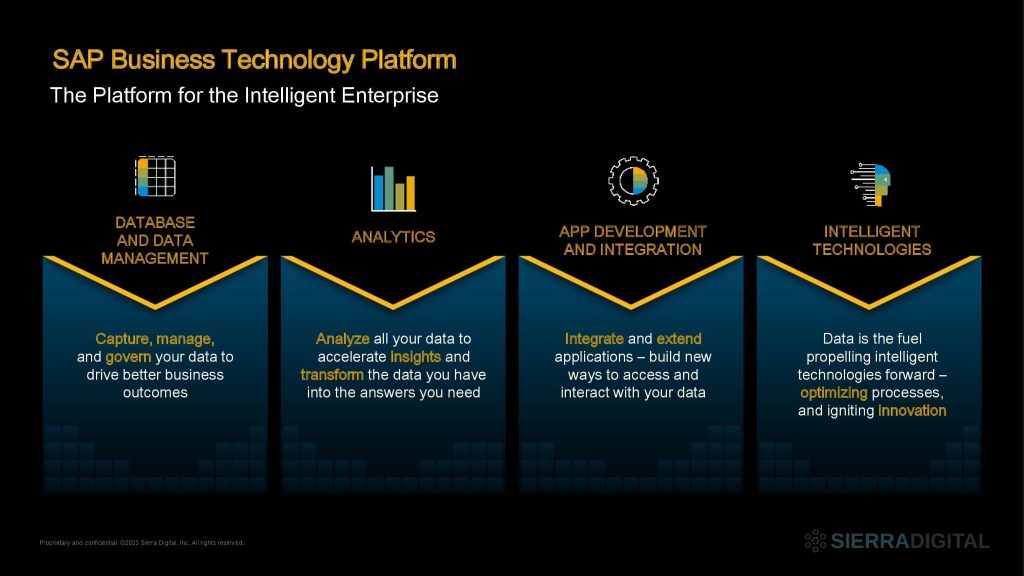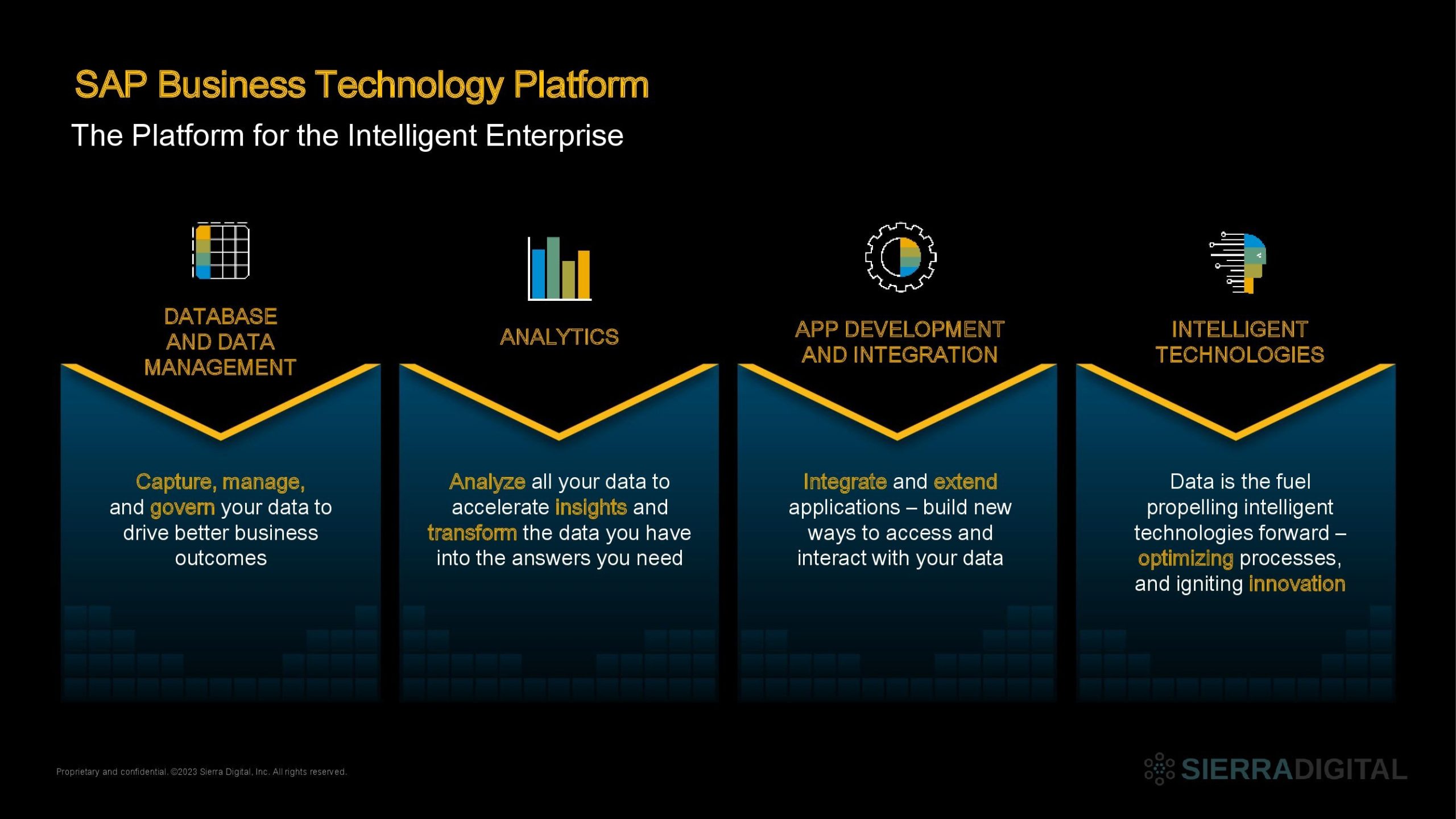 Simplified Data Assessment
SAP Datasphere, the next generation of SAP Data Warehouse Cloud, enables every data professional to deliver seamless and scalable access to mission-critical business data.
With InFocus, Sierra's proprietary Datasphere Assessment Tool, running through the ABAP Cloud on SAP's Business Technology Platform (BTP), we'll deliver a free migration framework in 5 days, detailing Sources, Modelling Objects, ETLs, Reports, and Plans you'll need to address via migration.
Your free 5-Day Assessment is step one toward a comprehensive 6-Week Migration Program, as shown below.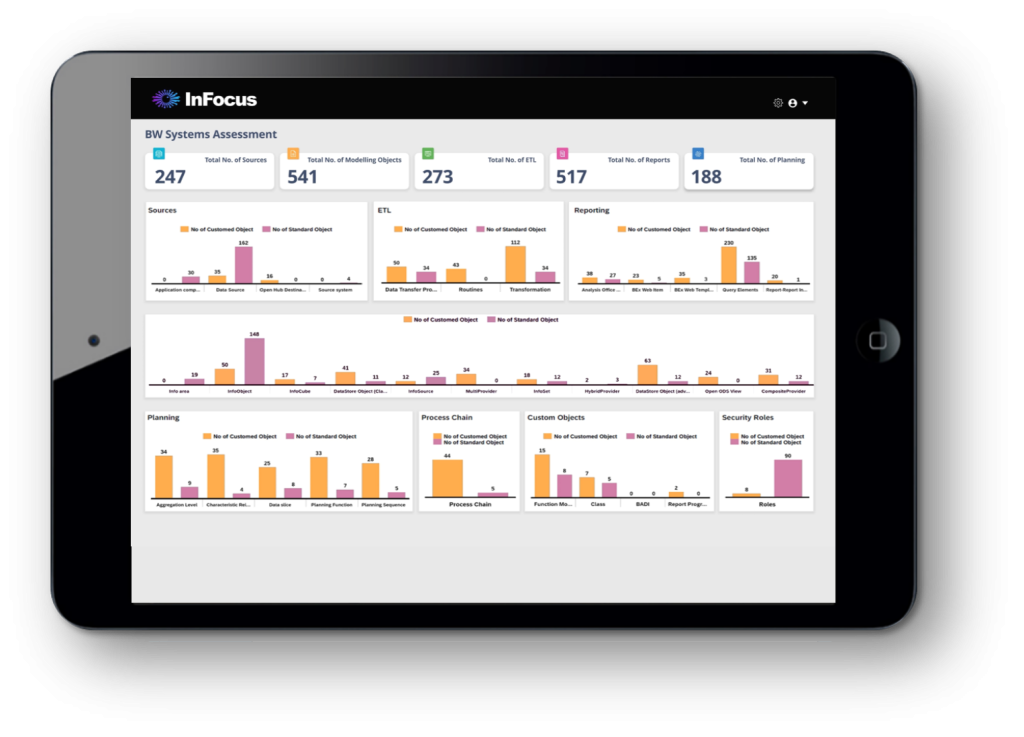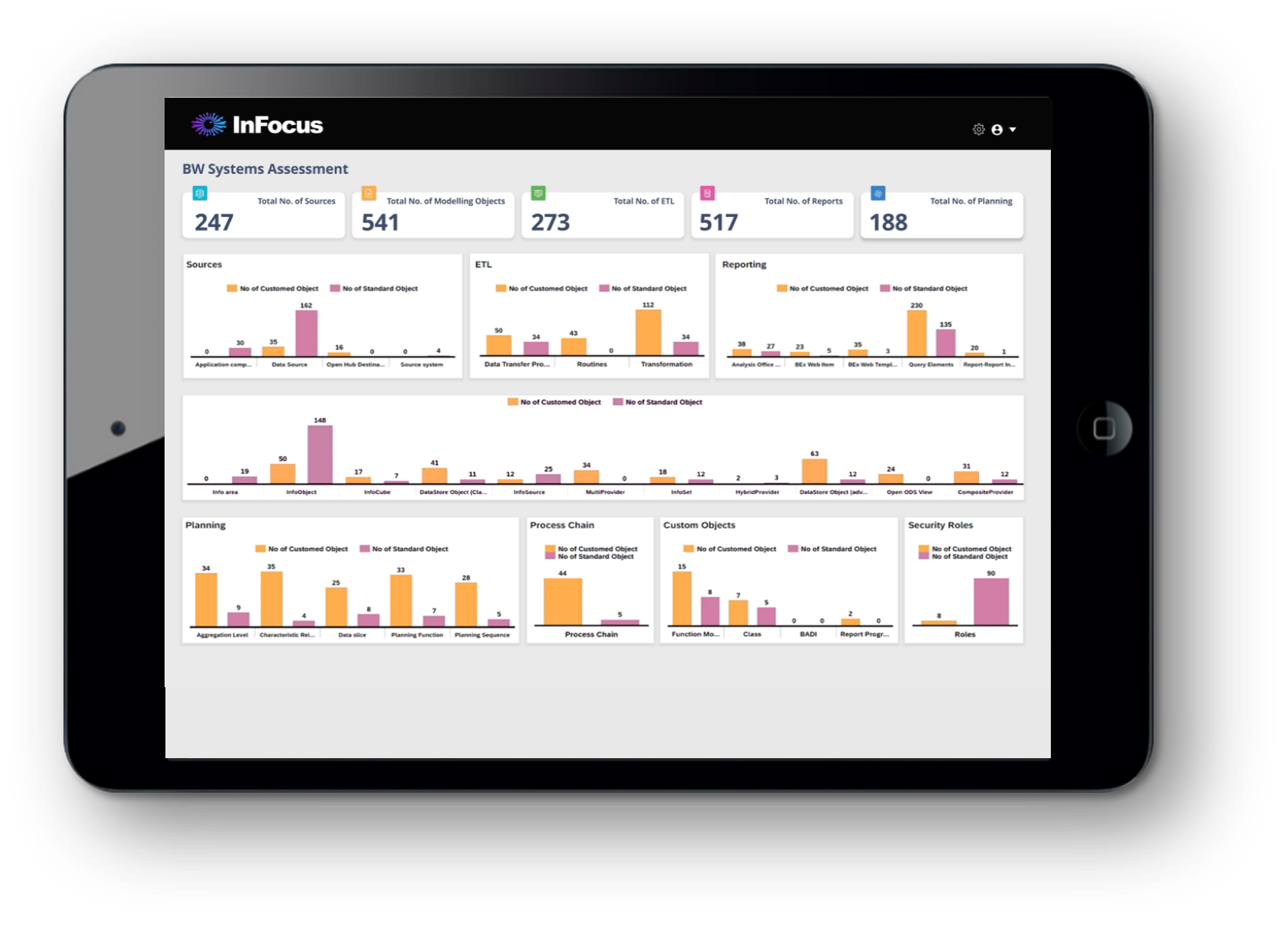 Simplified Clean Core Conversion
SAP's Business Technology Platform (BTP) helps you customize, enhance, accelerate, automate, and simplify core business processes in the cloud while minimizing cost, time, and risk.
Whether your goal is an entire RISE Transformation or just a cloud-based element of it, Sierra makes leveraging BTP simple.
Our exclusive C3 Assessment will tell you exactly what to do, in what order, when, and how in order to stage Data, Integration, and Apps for BTP-friendly clean core conversion. Better yet, it's free.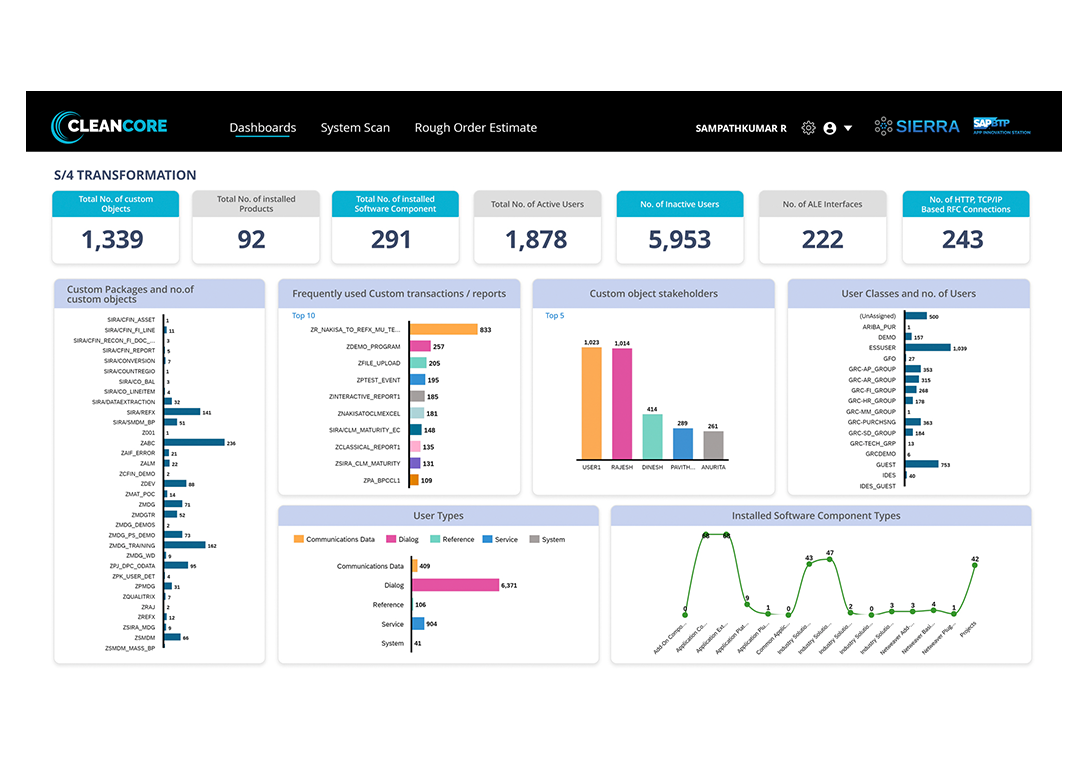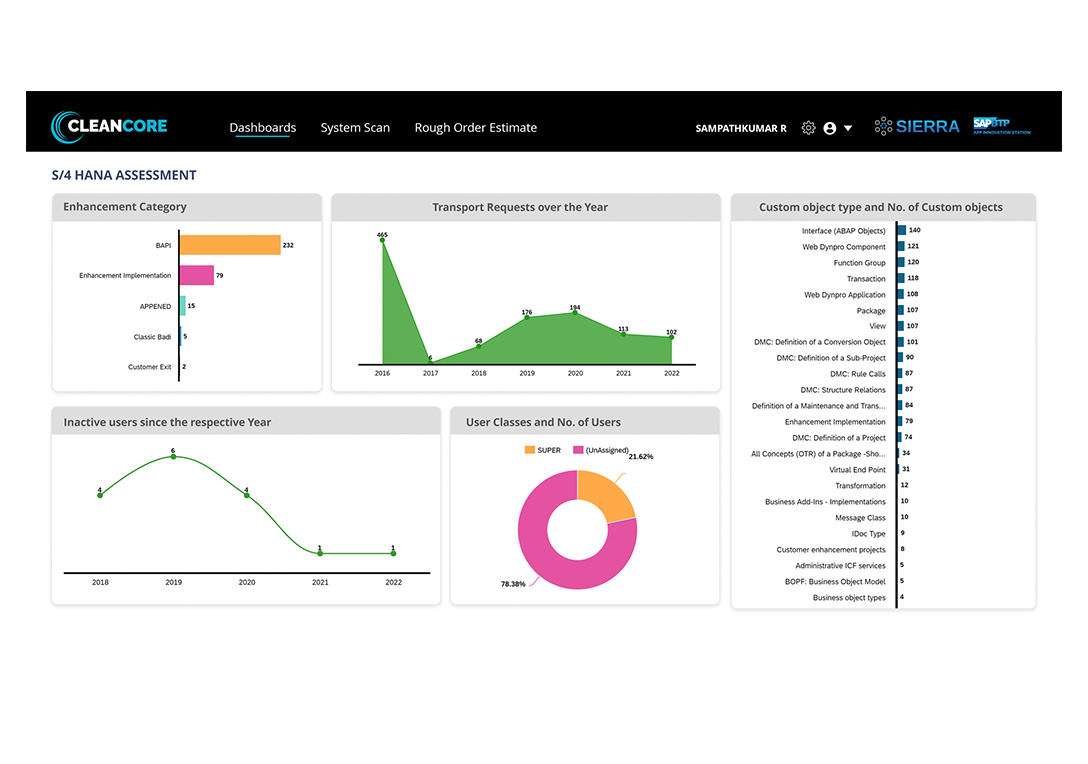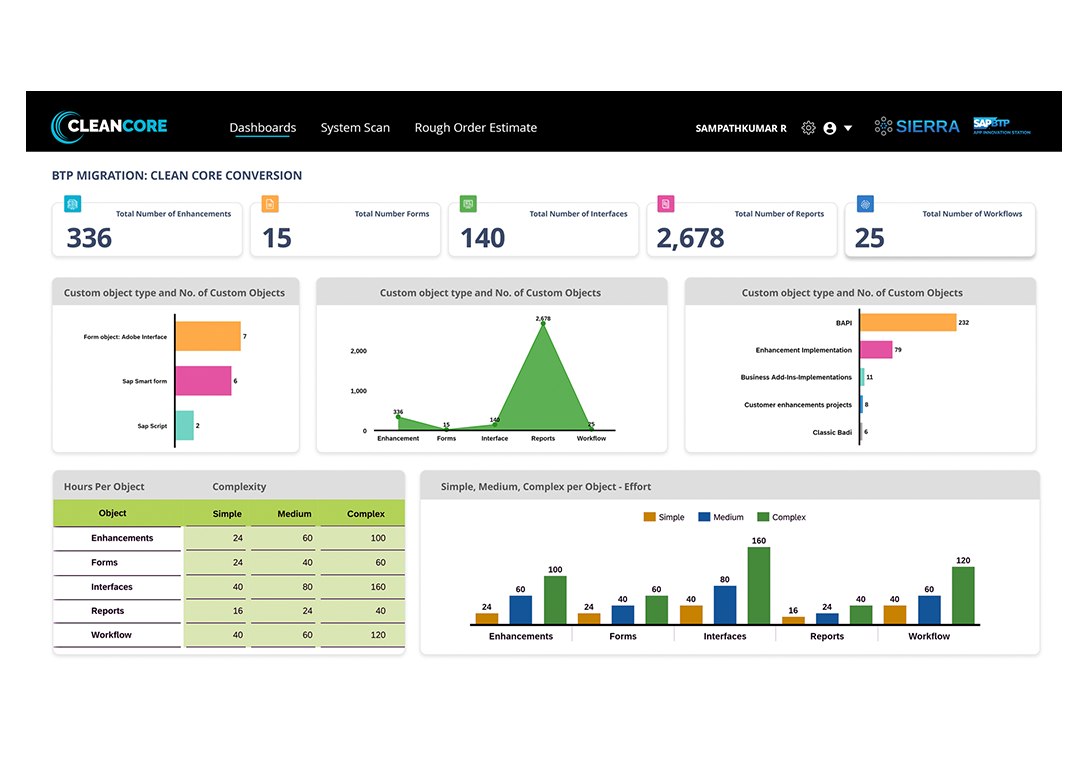 Sierra's C3 Assessment
Sierra's C3 Assessment consists of a 5-day, deep dive into your extant environment and future state ambitions. Running from ABAP Cloud on BTP, the Assessment delivers:
- Overview of As-Is and To-Be Architecture
- WRICEF System Scan: inventory of Migration Objects
- How each customization will manifest in BTP
- C3 Assessment Report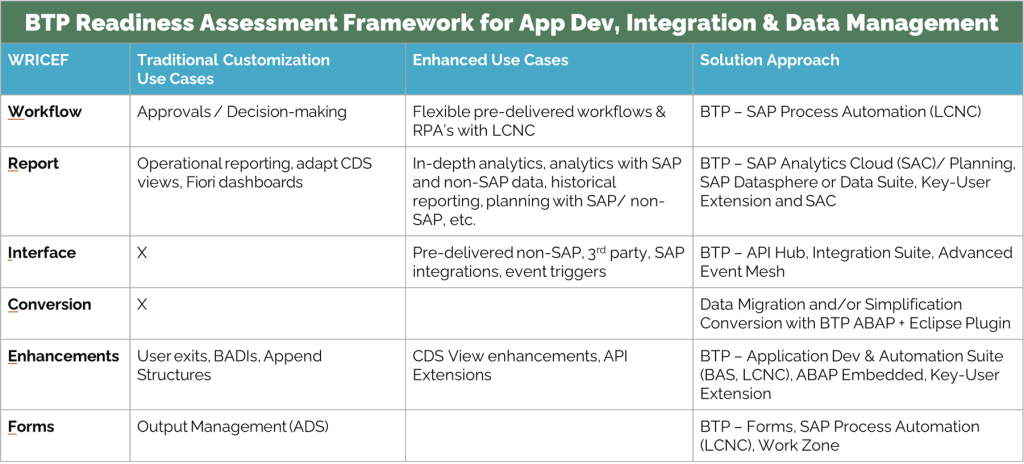 Achieve All of the Above With BTP
Sierra Digital's expertise in SAP can help companies become future-ready by embracing a range of tools and functionalities to support agility, innovation, and digital transformation. Here are some ways Sierra Digital can help companies adopt use SAP to become a future-ready enterprise:
✓ Embrace SAP's intelligent Suite
✓ Adopt SAP's Cloud Platform (BTP)
✓ Leverage SAP's Data Management capabilities
✓ Implement SAP's Mobility Solutions
✓ Emphasize Sustainability
In summary, Sierra along with SAP provides a range of solutions and services that can help companies become future-ready by enhancing their agility, innovation, and digital capabilities. By adopting these solutions, companies can improve their competitiveness, customer value, and long-term sustainability.
"SAP continues to deliver even amidst the current crisis, showing that the Intelligent Enterprise is more relevant than ever."
Christian Klein, CEO, SAP
Sierra Digital helps Oil & Gas leader find its TrueNorth
Using SAP Analytics Cloud, Sierra Digital helped an Upstream Global Leader in Oil & Gas discover new riches buried deep in its data.
Toyota Taps Sierra Digital for IFRS16/ASC842 Compliance
One of the World's Largest Auto Manufacturers turned to Sierra Digital for its expertise in Contract & Lease Management Compliance. The Use Case proves our value.
Download Our Latest WhitePaper: This Edition on CLM
Read our White Paper to learn more about Sierra Digital's full scope of thought on Contract and Lease Administration, including our Methodology, Toolware and Accelerators.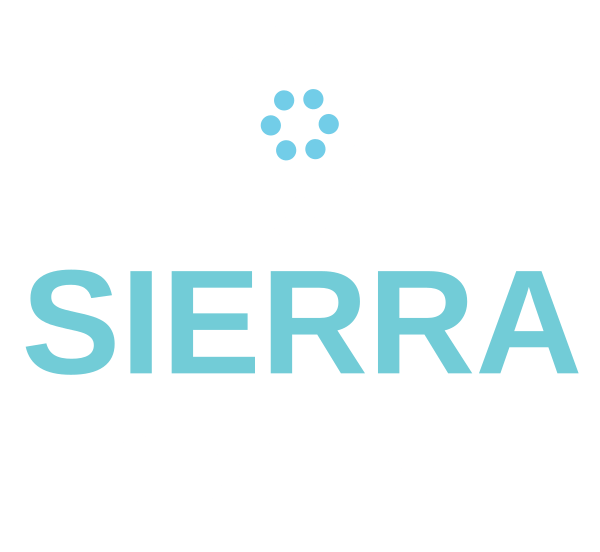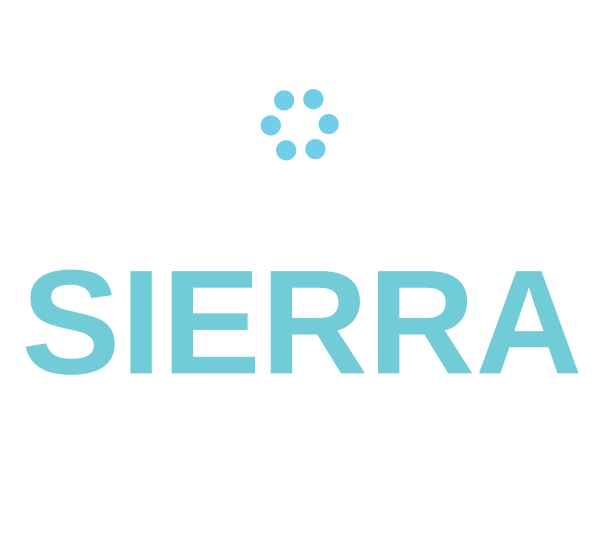 Contact us today to learn how we can help you simplify, extend, and enhance the value of SAP to your intelligent enterprise.