CPG
Deploy technology that permits the ultimate personalized buying experience
Tomorrow's brand winners will provide personal, relevant, and simple shopping experiences. Where commerce is click simple. Technology is invisible. Privacy, security, and trust are assured. Are you ready?
SAP Model Company for Consumer Products
Become a digital leader with a prepackaged, ready to use service that delivers predefined end-to-end business processes, test cases, configuration guidelines, and project accelerators for CPG.
Consumer Products Model Company Brief
Discover how this SAP Model Company service offers a ready-to-run, comprehensive reference solution. Take advantage of the business content, accelerators, and enablement services it provides to help reduce costs, decrease risks, and accelerate adoption during discovery, exploration, and realization activities.
Learn How "The Crossover Effect" Can Position CPG Companies on the Growth Path
To succeed in today's hypercompetitive environment, consumer products companies need to employ greater speed, agility, and defense to outmaneuver competitors.
This point of view paper explains how consumer products companies can use a "crossover" approach as they transform their relationship with consumers.
Godiva's Parent Migrates ERP Systems to Treat Customers Right
Pladis is switching over to a cloud-based, next-generation ERP suite to gain deeper insight into sales patterns, demand, and profitability by brand and channel. The parent company of well-known brands such as Godiva is leveraging emerging technologies--including machine learning, artificial intelligence, and predictive analytics--to accurately shape and deliver treats for each and every taste.
ASG: How Does a Spirits Maker Support Business Growth by Distilling Data Across Its System Landscape?
Learn how Russian vodka producer Alcohol Siberian Group (ASG) implemented world-class technology innovations from SAP to digitalize its business and help meet its five-year goal of doubling the company's spirits sales in Russia and abroad.
P&G Taps Sierra Digital for
IFRS16/ASC842 Compliance
One of the World's Largest CPG companies turned to Sierra Digital for its expertise in Contract & Lease Management Compliance. The Use Case proves our value.
"Our future depends on our ability to meet consumers on their terms and engage with them across diverse channels. We must understand their needs before they tell us, use that knowledge to shape the products and services they seek, and deliver them in the way they choose."
Anthoula Madden, Chief Digital Officer, Pladis
Featured Solutions In CPG
Explore our pre-packaged solutions for a range of business processes across industries to build an intelligent digital enterprise.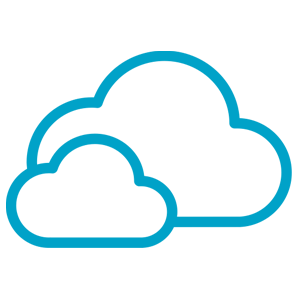 Learn why Microsoft is the trusted destination for CPG organizations —bringing the intelligence, security, and reliability of Azure to your SAP applications.

Begin your digital transformation journey--whether it's a platform upgrade or a cloud migration--with absolute Data Quality. Our DPC TrailGuide is a compact, accelerated tool to provide integrity at the outset.


CPG is using Qualtrics XM Platform to gather input from production, supply chain and consumers, then direct action on it with seamless ease.
WEBINAR
ASUG Best Practices: SAP for Industries
Stay connected to your SAP industry peers and gain the insights you need to maximize on your SAP investment by joining ASUG's interactive, virtual experience.
On Demand
WEBINAR
Humanizing Digital Experiences
Join us as Isabelle Zdatny, XM Catalyst for The Qualtrics XM Institute, shares how to humanize digital interactions by replicating the elements of strong human conversations.
On Demand
Sierra Digital serves a broad range of clients in North America and beyond. Many serve Manufacturing interests through the solutions they provide. Here are just a few of the clients we've served recently.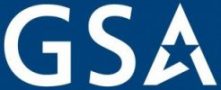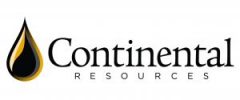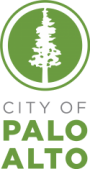 Sierra Digital helps Oil & Gas leader find its TrueNorth
Using SAP Analytics Cloud, Sierra Digital helped an Upstream Global Leader in Oil & Gas discover new riches buried deep in its data.
Toyota Taps Sierra Digital for IFRS16/ASC842 Compliance
One of the World's Largest Auto Manufacturers turned to Sierra Digital for its expertise in Contract & Lease Management Compliance. The Use Case proves our value.
Download Our Latest WhitePaper: This Edition on CLM
Read our White Paper to learn more about Sierra Digital's full scope of thought on Contract and Lease Administration, including our Methodology, Toolware and Accelerators.
Contact us today to learn how we can help you accelerate, automate, and integrate your technologies for optimum business advantage.