STREAMLINE
Accelerate Central Finance Consolidation
Sierra Digital specializes in delivering rapid Central Finance Consolidation enabling organizations to achieve a Single Source of Truth as they prepare for major Digital Transformation initiatives.
Reimagine Finance and Accelerate Business Transformation
SAP S/4HANA Cloud Finance Integration accelerates business transformation. Get an introduction to the ideal here.
Gain Instant Insight To Drive Strategic Decision-Making
SAP S/4HANA supplies instant insight to enable timely and relevant decisions, with no lag time. You are assured enterprise-wide consistency with minimized errors that need to be reconciled. Thus, you can evaluate the financial implications of strategic business decisions with confidence.
SAP S/4HAHA Central Finance promises:
Lower cost by centralizing processes and reducing source system maintenance
Ensures a single version of truth by outsourcing individual processes to shared services centers
Re-engineers closing process for fast closing
Provides financial transactions in real time without any disruptions
Leverages centrally staged data for consolidation activities
Advanced segment, entity and group reporting
Business model, user front end agnostic
Process centralization (cross-org, shared services) leading to economies of scale
Embedded planning and real-time consolidation
Scalable local and central process execution
No need for reconciliation between CO and FI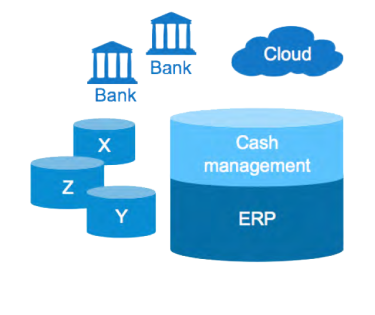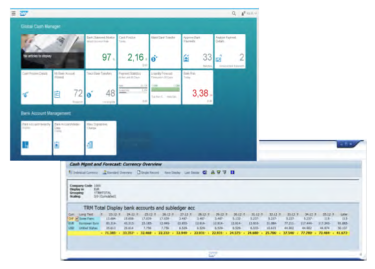 We StreamLine & Automate CFin Consolidation
Sierra Digital's StreamLine package takes time and cost out of the Central Finance Transformation process using these proprietary solution features:
Streamline's SAPconnect tool enables seamless replication of SAP and non-SAP systems into Central Finance, dramatically accelerating implementation.
Customized AIF Error Analytics program quantifies the investment in CFIN error management over a period of time, saving hundreds of hours of manual labor by preventing accumulations in the error queue.
Streamline's Reconciliation Reports ensure accuracy of data replicated in a complex environment of multiple SAP and non-SAP systems.
Streamline's RPA Error Handling Switchboard automatically detects and resolves replication errors with minimal manual intervention, reducing ongoing operational cost.
Sierra Partners With BlackLine To Enhance SAP S/4HANA
BlackLine's Account Reconciliation, Automation & Matching enhances SAP S/4HANA deployments by simplifying the substantiation process at close. The savings of time and cost have made BlackLine a preferred SAP partner worldwide.
Follow BlackLine's blog series to learn helpful tips on each of its S/4HANA complements and enhancements.
"SAP S/4HANA is a game changer. It changed my role and contribution as a VP in my company—I'm more involved in solving business problems. It changed the efficiency of our technology team by making us more efficient. It also changed the experience of our end users. They don't know why run times are faster and previous problems are gone, but they appreciate how things are working and are accomplishing more in their workday."
VP of Technology
7 Key Benefits Driven by Central Finance Consolidation
In 2019, SAP commissioned Forrester Consulting to conduct a study of 110 customers who use S/4HANA. The report identified 7 top benefits of the technology, which is anchored around Central Finance.
Increased Revenue, Net Profit & New Business Offerings
New functionality enabled by S/4HANA helped grow revenue by an average of 5.8% over a 3-year span while profits rose accordingly.
Increased Customer Retention Rates
Transparency improved turnover rates, on average, by 6% and reduced churn by 4.1%.
Increased End User Productivity Due To Reduced Run Times
Fifty-three percent of those surveyed experienced reduced run times; more than a third said it increased employee productivity.
Avoided Cost of Previously Licensed Software & Hardware
The report found that a typical company was able to retire $200,000 of software and maintenance costs in the second year and $400,000 in the third.
Increased Productivity of IT Organization Employees
Sixty-two percent of respondents reported productivity gains of 5% or more by transitioning workloads away from license management.
Accelerated Cash Flow Managing Customer Orders
By managing delivery faster, customers pay faster.
Accelerated Collections Due to Simplified Accounting Capabilities
By improving transaction capabilities in the accounting processes, cycles are reduced and the cost of doing business is minimized.
Read the full SAP Report on Impact of S/4HANA
Is StreamLine Right for You?
Give thought to these questions and the answer will become self-evident:
Can you envision how finance can drive innovation and strategic decision-making in your organization?
Does your analytics provide a consolidated view of financials for all entities for decision making?
Are you able to visualize your end state of finance transformation as a first step to S/4 implementation?
Does your current landscape support data connectivity between various ERP systems and non-ERP systems.
Can your current ERP system support mergers and acquisitions with minimum disruption to the current business?
Do you have tools to connect non-ERP systems to S/4 HANA without customer development?
Can your central financial data be reconciled with source ERP and non-ERP systems?
Do you have analytics from financial planning and consolidation?
Are you able to accelerate your centralized financial processes and set up shared services in your current environment?
Central Finance Consolidation Resources
See More Transformative Success Stories
Central Finance, embedded in SAP S/4HANA, delivers game-changing benefits regardless of industry, size, or location. Click below to see success stories from all over the world.
Sierra Digital helps Oil & Gas leader find its TrueNorth
Using SAP Analytics Cloud, Sierra Digital helped an Upstream Global Leader in Oil & Gas discover new riches buried deep in its data.
Toyota Taps Sierra Digital for IFRS16/ASC842 Compliance
One of the World's Largest Auto Manufacturers turned to Sierra Digital for its expertise in Contract & Lease Management Compliance. The Use Case proves our value.
Download Our Latest WhitePaper: This Edition on CLM
Read our White Paper to learn more about Sierra Digital's full scope of thought on Contract and Lease Administration, including our Methodology, Toolware and Accelerators.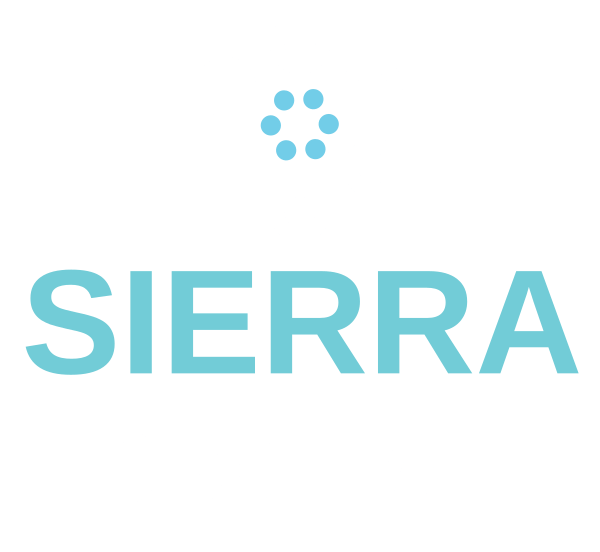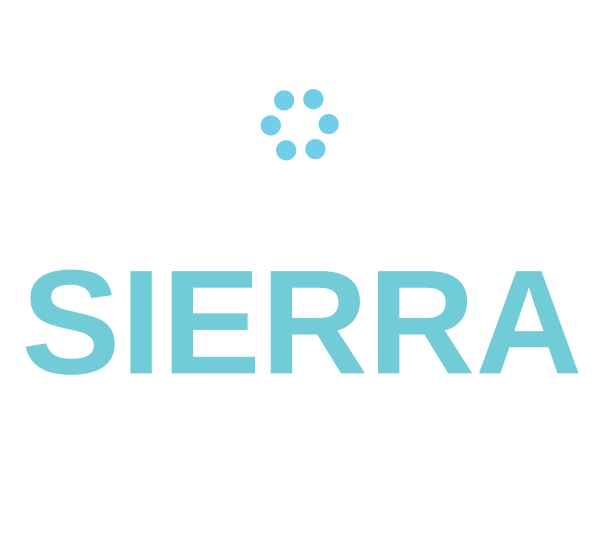 Contact us today to learn how we can help you simplify, extend, and enhance the value of SAP to your intelligent enterprise.