DIGITAL TRANSFORMATION
Embrace Change As A Business Asset
Digital transformation is a fundamental rethinking of customer experience, business models, and operations. It's about finding new ways to deliver value, generate revenue, and improve efficiency – and companies are using innovative technologies to do it.
What Is Digital Transformation?
Understanding Digital Transformation involves looking at integration, extension, and application development. This introductory video explains how transformation can be achieved leveraging SAP Business Technology Platform, SAP's enterprise Platform as a Service.
Why is Digital Transformation Important?
The transformation process embeds technologies such as AI, machine learning, and analytics, to help businesses become more resilient and competitive in a fast-changing world.
There are 4 key ingredients that must be present to assure success of a Digital Transformation effort:
These concepts are sometimes stated in different ways. However, the main ideas are always present.
Why Do Digital Transformations Fail?
Digital Transformations are not a new phenomenon. In fact, companies have been attempting to update technologies for more than a century. Many have failed trying.
If you want your Digital Transformation to succeed, it can help you to understand why others have failed. Three reasons are common:
Breakthrough technologies like AI and the Internet of Things (IoT) are reaching maturity and becoming more accessible and affordable. Digital leaders are leveraging these technologies to transform customer experience, improve productivity, and gain competitive advantage.
AUTOMATION
Robotic Process Automation Creates Multiple Efficiencies
RPA applies the same principles of manufacturing robotics to the white-collar world, providing the ability to reduce or eliminate tasks that cost time, money, and lead to human errors.
Sierra Digital's RPA solutions go beyond a traditional user interface to automate metadata-based bots with SAP Intelligent Robotic Process Automation services. We capture user interactions with the RPA tools and software and construct intelligent bots with Machine Learning and conversational AI for hands-free execution and bot stability.
ACCELERATION
Proprietary Accelerators from Sierra Digital
Sierra Digital helps companies expedite their journeys through complex technology projects and migrations--whether to the cloud, S/4 HANA, or comprehensive Digital Transformations--using a full library of accelerators designed to speed, enhance and control each program.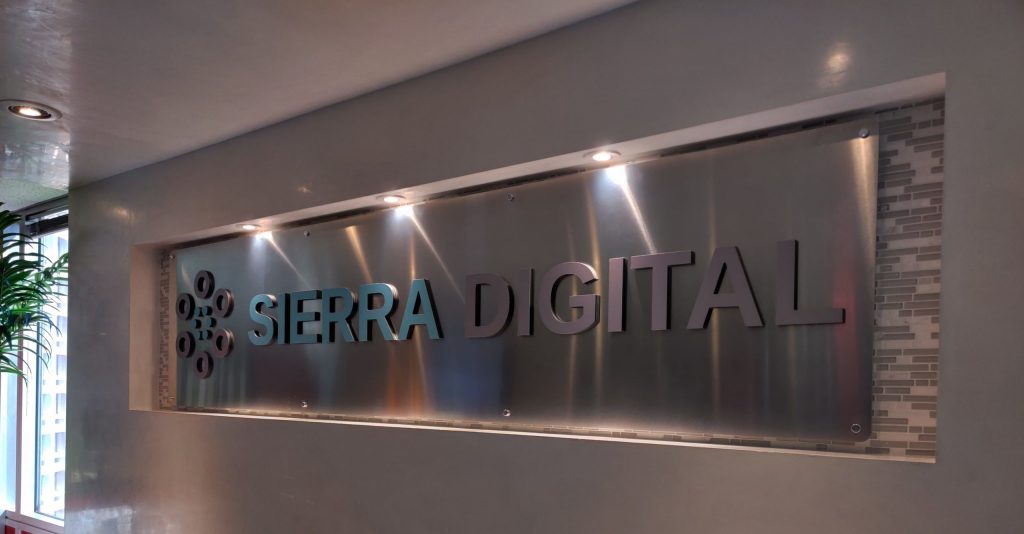 Guaranteed Solution Scope & Contract Setup
SAP Best Practices Project Implementation and Methodology
PMO Heatmapping
Technical Architecture
Data Management
Reporting & Analytics
Innovative Lab
Sierra Digital's Houston-based Innovation Lab is S/4 HANA-equipped and fully staffed with cross-certified SAP/Microsoft/Qualtrics trained professionals. The Innovation Lab provides the ability to rapidly spin up instances and tests for most projects on tight timetables.
X+O INTEGRATION
X+O Integration Unleashes Insights & Opportunities
To achieve breakthrough results, organizations need a system of action designed to intelligently use both X (experiential), and O (operational) data, working interactively, to improve customer experiences.
Sierra Digital has pioneered the first instance of real-time X+O data integration globally. And now, we are partnered with Qualtrics and SAP to offer the most complete and powerful customer experience platform, offering organizations the tools they need to build better experiences, better understand their customers and adapt to their rapidly changing expectations.
X+O In A Nutshell
Adolfo Reginato, Sierra Digital's VP of Delivery, explains the whats and whys of X+O in this brief 2-minute tutorial. A must watch for every company looking to leverage the X Data advantage.
See X+O In Action
X+O programs take place at a grassroots level, affecting an organization one line of business at a time. Here, take a look at a Use-Case example involving employees.
"Operational data no longer delivers a competitive advantage because everyone is looking at the same data."
Ryan Smith, Founder and CEO, Qualtrics
WEBINAR
ASUG Best Practices: SAP for Industries
Stay connected to your SAP industry peers and gain the insights you need to maximize on your SAP investment by joining ASUG's interactive, virtual experience.
WEBINAR
Experience Management in Uncertain Times
Mission-critical tips for CIOs from SAP & Qualtrics.
Sierra Digital helps Oil & Gas leader find its TrueNorth
Using SAP Analytics Cloud, Sierra Digital helped an Upstream Global Leader in Oil & Gas discover new riches buried deep in its data.
Toyota Taps Sierra Digital for IFRS16/ASC842 Compliance
One of the World's Largest Auto Manufacturers turned to Sierra Digital for its expertise in Contract & Lease Management Compliance. The Use Case proves our value.
Download Our Latest WhitePaper: This Edition on CLM
Read our White Paper to learn more about Sierra Digital's full scope of thought on Contract and Lease Administration, including our Methodology, Toolware and Accelerators.
Contact us today to learn how we can help you accelerate, automate, and integrate your technologies for optimum business advantage.