Peak Performers,
Please Join Us!
Sierra Digital is always in the market for world-class talent. At present, we are interviewing for the following positions. Please click and review the positions to the right. If you have the appropriate qualifications, and a desire to provide outstanding customer service, please send your resume and salary expectations, in confidence, to: humanresources@sierradigitalinc.com.
Systems Analysts
Full Time
POSITION SUMMARY
Architect, design, implement, and maintain SAP Business Suite products. Troubleshoot/resolve problems reported by SAP Functional, Development, and Business User Teams. Research and find solutions. Travel/relocation to various unanticipated locations. Send resume to: Sierra Digital, Inc., 6001 Savoy Drive, Suite 210, Houston, Texas 77036.
Software Developer
Contract or Full Time
ESSENTIAL DUTIES & RESPONSIBILITIES
Promote an atmosphere that encourages collaboration, optimism and dedication
Interpret design specifications for development while offering opinions for improvements
Provide estimates and regular updates as requested
Develop applications to specification
Troubleshoot and debug existing applications
Create cross browser and mobile application code that maintains proper coding standards
Create and maintain technical documentation
Assist team members when appropriate
Present work in a group setting
BASIC QUALIFICATIONS
Bachelor's in Computer Science or equivalent
Minimum of 2-3 years' experience
Strong collaborative and communication skills
Experience with OOP, Angular, C#, Web API, JavaScript, HTML, CSS, Databases, Web and Mobile Development Tools
Familiarity with ESRI or other GIS products is desired but not required
BENEFITS
LOCATION
NOTES
Benefits are available only to W2 Contractors.
This is not a remote based position.
In person interview is required.
Computer Programmer Analyst
Contract or Full Time
POSITION SUMMARY
Primary responsibility of this position is software development, interface design and integration with other 3rd party software. Expectation is that Systems Analysts will have good working knowledge of ERP system and related processes, will take a more proactive role in process improvements and will take on projects with increasing complexity. Systems Analysts will learn and practice project management techniques. This position will start to take on primary responsibility and develop expertise in one or more business functions.
ESSENTIAL DUTIES & RESPONSIBILITIES
Responsible for the creation, modification, and testing ofcode
Involved in the review of code from junior level and offshore programmers
Involved in ongoing systems monitoring and general support of assigned applications
Involved in analyzing system/software performance
Responsible for analyzing and identifying system performance issues, recoding bugs, testing fixes and implementing the solution identified- Analyze software solutions based on customer requirements and suggest the best solution
Other projects and tasks as assigned by supervisor
BASIC QUALIFICATIONS
5-7 years of functional experience including development and implementation of functional and technical specifications for applications required.
At least 3-5 years of experience and full fluency in the following platforms/languages:
JAVA/J2EE preferably using a web application server like Websphere or JBoss
SQL – Experience in writing optimized complex SQL statements. Angular JS, HTML/HTML5, CSS, JavaScript
Spring Framework and Design Patterns, iBatis
AJAX, XML, Web Services/SOA
Pluses: Agile/Kanban; Responsive design and adaptive development; REST API development; JIRA, Confluence, BAMBOO, ANT; jQuery; iSeries DB2.
Programming Experience: apex, javascript/jquery, .net, python, vba, html/css, and bootstrap.; Database Management: ms sql / sql server, postgresql, and mysql., analytics, reporting, and bi: sql, crystal reports, tableau, google analytics, and cognos., salesforce, amazon web services (aws), microsoft office, visual studio.
Bachelor's degree required
Masters degree preferred
Specific language certifications preferred
Working knowledge of systems development standards and procedures required
Demonstrated experience in testing and debugging techniques required
Proficiency in the use of Microsoft Outlook, Word, Excel, Access, and Powerpoint required
Regular, predictable, full attendance is an essential function of the job
Willingness to travel as necessary, work the required schedule, work at the specific location required, complete employment application, submit to a background investigation (to include past employment, education, and criminal history) and drug screening are required.
BENEFITS
LOCATION
NOTES
Benefits are available only to W2 Contractors.
This is not a remote based position.
In person interview is required.
Sales Executive
Full Time
POSITION SUMMARY
Builds business by identifying business problems and opportunities and matching them to solutions offered by Sierra Digital and its partners; maintaining relationships with clients and seeking opportunities to help them grow through successful engagement in digital transformation.
ESSENTIAL DUTIES & RESPONSIBILITIES
Identifies business opportunities by identifying prospects and evaluating their position in the industry; researching and analyzing sales options.
Sells solutions by establishing contact and developing relationships with prospects; recommending solutions.
Maintains relationships with clients by providing support, information, and guidance; researching and recommending new opportunities; recommending profit and service improvements.
Identifies solution improvements or new solutions by remaining current on industry trends, market activities, and competitors.
Prepares reports by collecting, analyzing, and summarizing information.
Maintains quality service by establishing and enforcing organization standards.
Attends conferences, workshops, tradeshows, and meetings in order to represent Sierra Digital and engage with clients and prospects in the marketplace.
Maintains professional and technical knowledge by attending educational forums; reviewing professional publications; establishing personal networks; benchmarking state-of-the-art practices; participating in professional societies.
Contributes to team effort by accomplishing related results as needed.
BASIC QUALIFICATIONS
Bachelor's or master's degree with a concentration in marketing, promotions, advertising sales, or business administration preferred
At least five (5) years of industry sales experience
One to three years of management experience
Excellent Interpersonal and Presentation Skills
High Energy, Positive, Team-Oriented Individual
Experienced In Contract Negotiation
Prospecting Skills
Experience with Salesforce, MSWord, Excel, PPT required
Must have extensive experience leading C-level meetings, both live and remote
BENEFITS
LOCATION
NOTES
Benefits are available only to W2 Contractors.
This is not a remote based position.
In person interview is required.
Solution Architect & Project Delivery Consultant
Full Time
NO. OF OPENINGS
One
JOB DESCRIPTION
Help build the sales and pre-sales collaterals for the project implementation in in-application area of SAP, NAKISA, and Microsoft Azure.
Infrastructure deals and AMS support deals from services delivery methodology, SLA management, optimization with best practices.
Prepare the solution architecture for the different customer implementation scenarios.
Prepare the proposal responses and help support the oral presentation to the customer; act as the IT services delivery subject matter expert in the areas of SAP and cloud infrastructure adoption projects.

Solution architect and project delivery for 4 SLAN implementation projects and 3 SAP CLM projects.

Responsible for the sales through delivery for the project implementation.

Build the offshore COE capabilties.

Manage end to end delivery for SAP applications, provide business consultancy, engage and support pre-sales engagement.

Work with the business users to support all aspects of the business analysis and design of the solution design, data conversion and testing requirements for the project implementation.

Develop the high level and perform hands-on configuration from a functional design perspective.

Develop data validation and verification strategy and plan in support of testing and go-live activities for the business team.

Prepare a detailed mapping for legacy files to final formats (data conversion ETL and harmonization).

Provide detailed design and technical specifications to the technical team to code conversion and reconciliation programs.

Support all data mock conversion cycles and the subsequent data validation efforts in support of testing and go-live activities.

Support reconciliation with legacy values for each of the mock conversions and final cutover; provide detailed reconciliation supporting documentation for any write-offs that may be required.

Support the data conversion lead in sequencing the cutover activities and executing the cutover effort.
MINIMUM EDUCATION & EXPERIENCE REQUIREMENTS
Master's Degree in Computer Science, Business, or related; 24 months experience in Software Implementation & Project Management
TRAINING REQUIRED
1 month in: SAP Contract Lifecycle Management; SAP Lease Administration by NAKISA; Azure
SPECIAL REQUIREMENTS
Certification in Project Management
JOB LOCATION
CONTACT
Resumes to:
Refer to: Ref#14070306
Sierra Digital, Inc.
6001 Savoy Dr., Ste. 115
Houston, TX 77036
WEBINAR
SAP Analytics Cloud Webinars from SAP
Stay up to date with the most recent webinars hosted by SAP Analytics Cloud product experts.
EVENT
SAPPHIRE NOW and ASUG Annual Conference 2020
May 12-14, 2020 (Orlando, FL)
Sierra Digital helps Oil & Gas leader find its TrueNorth
Using SAP Analytics Cloud, Sierra Digital helped an Upstream Global Leader in Oil & Gas discover new riches buried deep in its data.
Toyota Taps Sierra Digital for IFRS16/ASC842 Compliance
One of the World's Largest Auto Manufacturers turned to Sierra Digital for its expertise in Contract & Lease Management Compliance. The Use Case proves our value.
Download Our Latest WhitePaper: This Edition on CLM
Read our White Paper to learn more about Sierra Digital's full scope of thought on Contract and Lease Administration, including our Methodology, Toolware and Accelerators.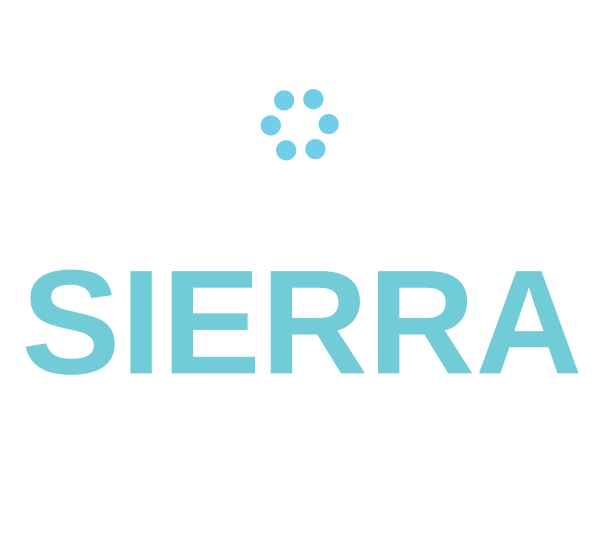 Contact us today to learn how we can help you accelerate, automate, and integrate your technologies for optimum business advantage.